Fully Booked for 2024
We will be opening our calendar for 2025 starting February 2024.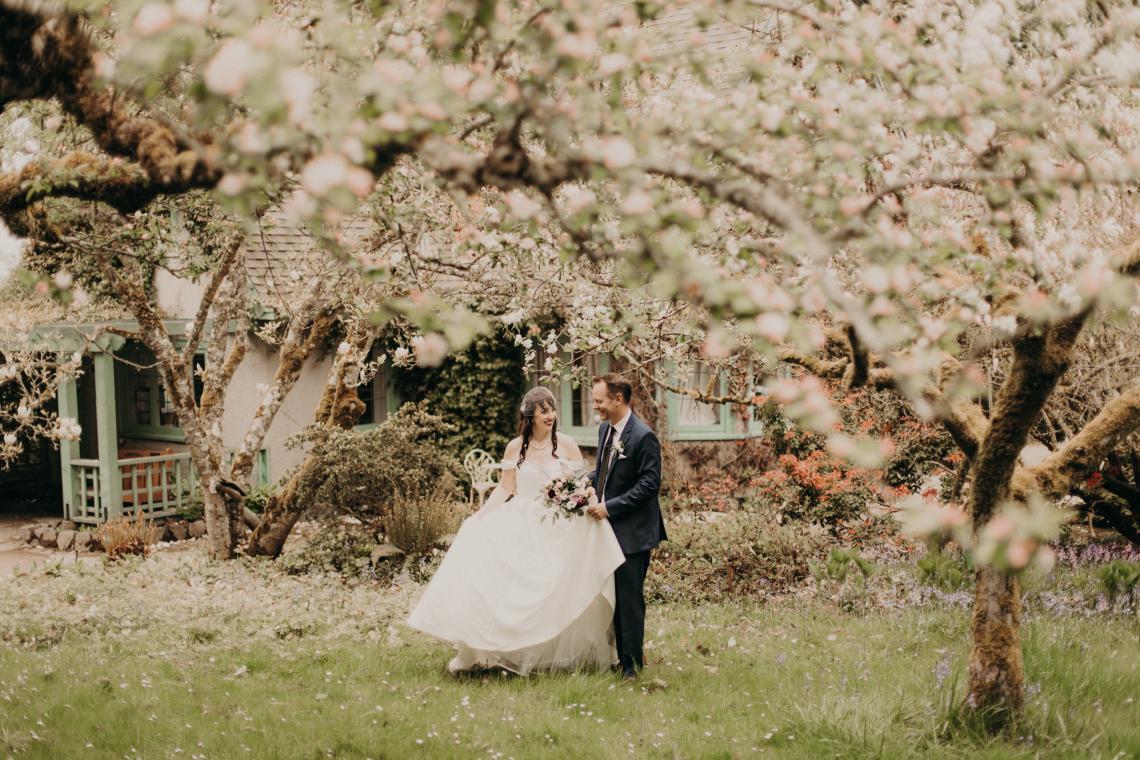 Why Milner?
Milner Gardens & Woodland is a 70-acre Woodland and Botanical Garden estate once fit for royalty. This ancient forest and garden oasis works in harmony to create a uniquely charming and romantic fairy-tale setting for your special day, with the Salish Sea and coastal mountains creating the perfect West Coast backdrop for your ceremony. 
Thinking of getting married at Milner? Connect with us today!
Please note: Milner Gardens & Woodland does not host receptions, or allow the consumption of alcohol or illicit substances on site. Only certified service dogs are permitted on the grounds.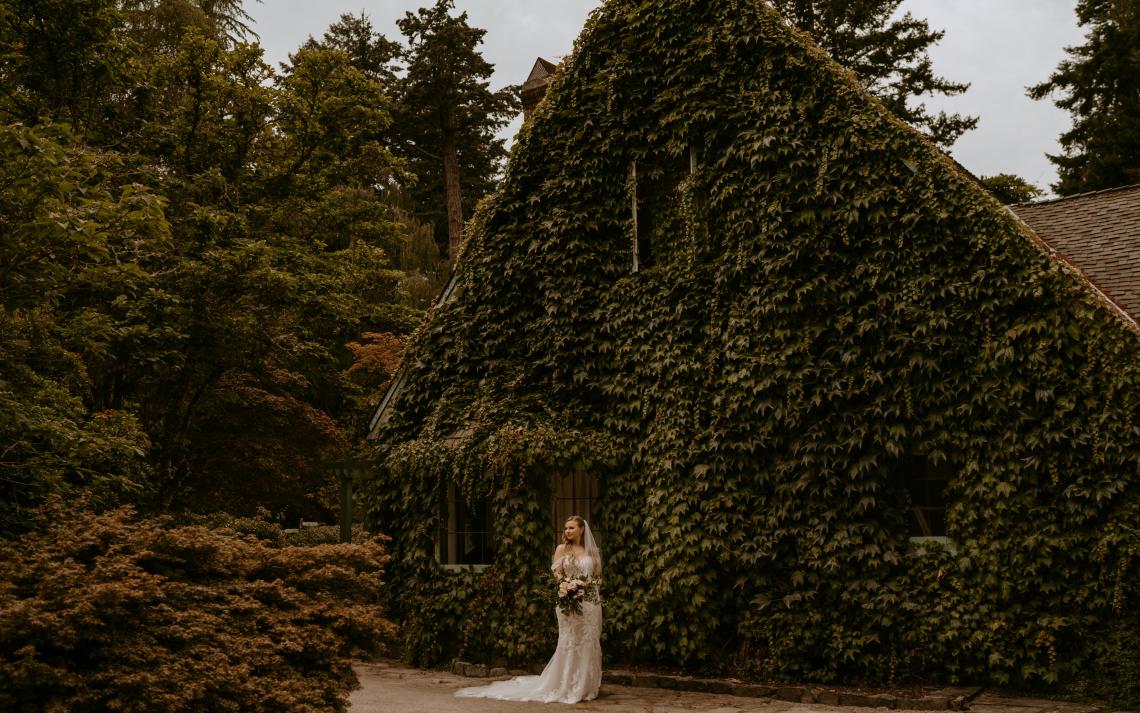 Packages
Wedding Photography Package  | $350
Do you plan on hosting your wedding somewhere else, but still hope to have your wedding photos captured in the Gardens? No problem! The wedding couple, photographer and up to twenty guests may have access the entire public portion of the site for up to three hours for their wedding portraits. This includes a preliminary site visit and working with an on-site wedding coordinator.
Full Wedding Package | $1,400+
This package gives the wedding couple and their party, guests and vendors access to the grounds from 9am - 5pm the day of the wedding, as well as a one-hour rehearsal the afternoon prior. The wedding party will have total privacy within the Queen's Room and Magnolia Room inside the historic Milner House to get ready in, access to the entire public portion of the Gardens for wedding portraits, and chairs on the Grand Lawn for up to 75 people (150 maximum for additional charges.) Parking and shuttle services are available for all guests, and the wedding couple will receive a one-year Household Membership to the Gardens. Lastly, planning is made easy with a Milner Wedding Coordinator to assist with site planning and coordination.
Consult with our Milner Wedding Coordinator to book your start booking your package.