Latin name: Hemerocallis 'Stella de Oro'

by Vancouver Island Master Gardeners Association
This is the world's most popular daylily.  This easy-to-grow herbaceous perennial looks great in borders and edgings as well as in mass plantings.
This lovely plant is adaptable to many types of soils and growing conditions but prefers deep, fertile loams and full sun.
Daylilies can survive many harsh conditions that other plants cannot including polluted city environments, slopes, poor and dry soils, and near pavement that is salted in winter.
Spent flowers should be deadheaded daily for neatness, and its scapes removed when the flower has completed its bloom.
This plant should be divided every three to four years.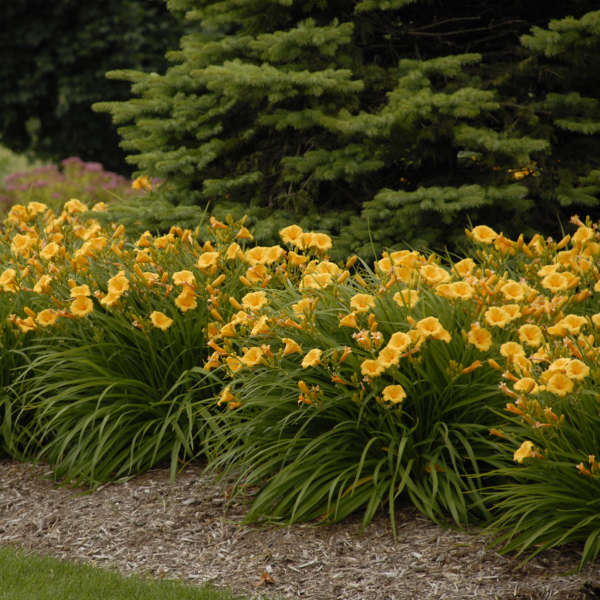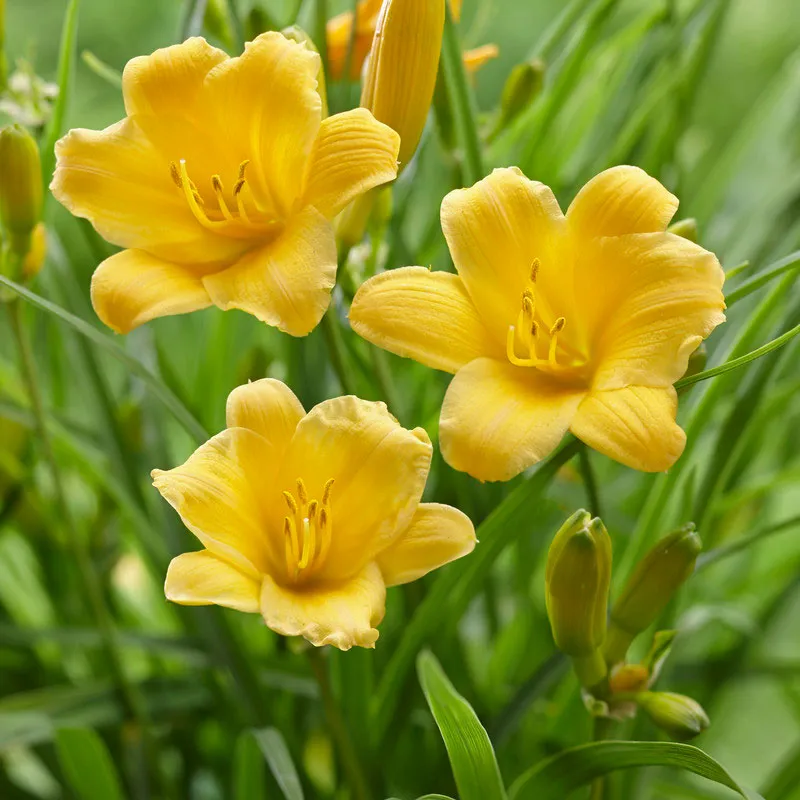 Attribute

Description

Form:

Slightly upright with an arching or weeping habit. 

Foliage:

The leaves fans form alternate to each other with simple, linear leafs that are defined as acute. This means that the leaf blades bases on each side of the leaf are straight, and when they meet, they always form an angle that is less than 90 %. 

Height/Width:

.7 – 1.3 m

Hardiness Zone:

3

Exposure:

Full sun to partial shade

Flower shape and colour:

Golden Yellow. Flowers are produced in succession in such quantity that the plants remain in flower over a long period of time. Flowers are funnel-shaped with six spreading, recurved or sometimes nearly erect perianth segments, six stamens and a long slender style ending in a small stigma.

Leaf colour:

Mid to dark green turning to yellow in fall

Flower time:

May - August

Preferred soil

and watering:

Deep, fertile loam with regular summer watering required when dry

Pests and diseases

 This plant is relatively pest-free

Other:

N/A