Latin name: Styrax japonicus
Common Name: Japanese Snowbell
by Vancouver Island Master Gardeners Association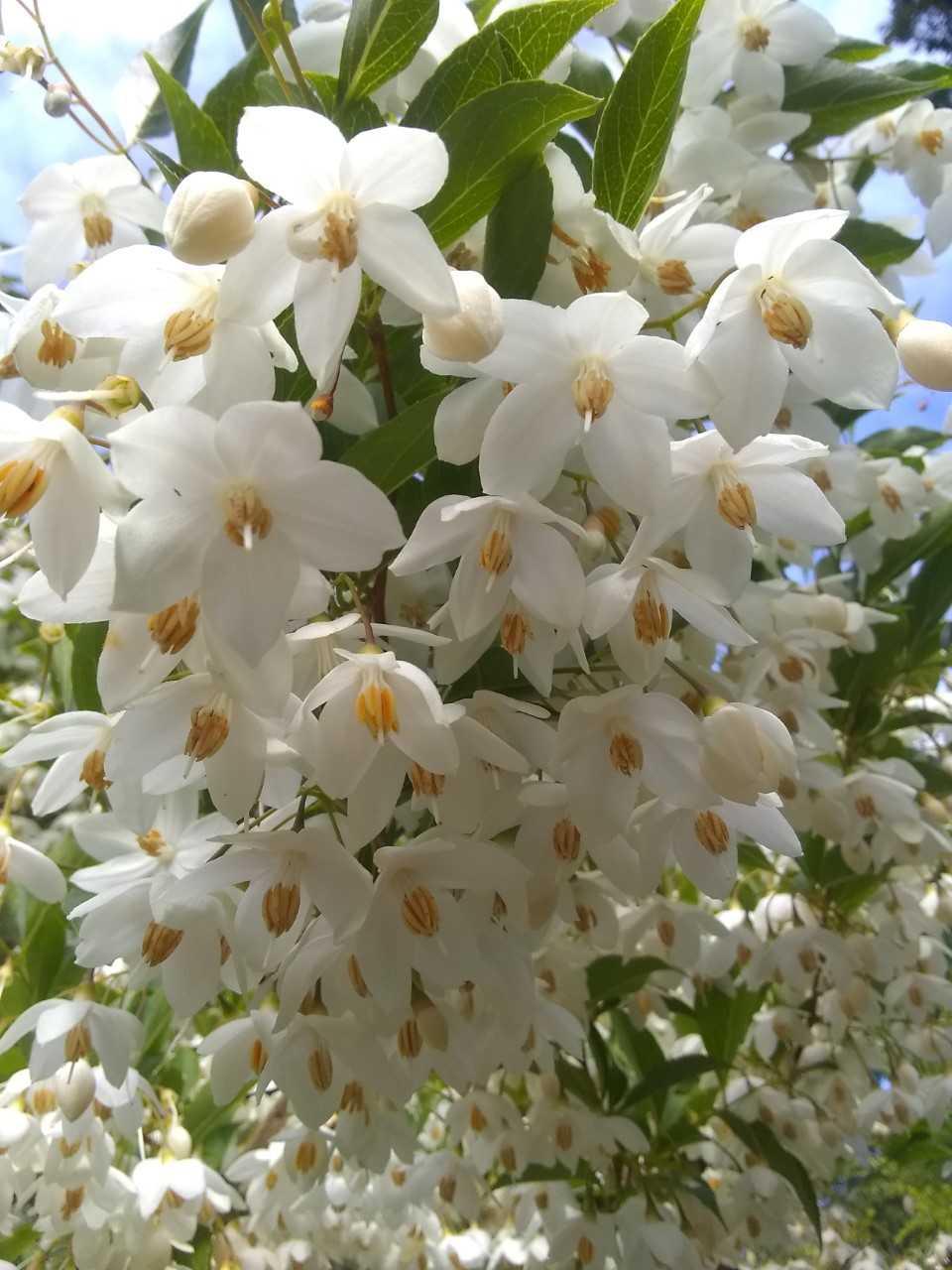 In early summer, Japanese snowbell trees (Styrax japonicus) are a sea of fragrant white blossoms. The manageable size, showy flowers and ease of maintenance make it a tree worth considering for home gardens.
Styrax japonicus or Japanese snowbell is a showy, small tree, very suitable for the home garden. It flowers profusely with pendulous clusters of bell-shaped, mildly fragrant, 5-petaled, waxy white flowers (each to 3/4" (1 cm) diameter). Peak of bloom on costal Vancouver Island is late June, early July. Drooping flower clusters are easily visible because of the upward posture of the foliage. Flowers give way to greenish-brown, olive-shaped drupe (small fleshy fruit with thin skin and a central stone containing the seed) that often persist into late autumn.
Photo courtesy Dorothee Kieser.
Form: small tree
Foliage type: Minutely-toothed, slightly heart-shaped leaves
Height/Width: Height and spread 8-12 ft (2.5-4 m)
Hardiness Zone: 5b to 9
Exposure: Sun to semi-shade, suitable for open woodland gardens
Flower Colour: white
Leaf Colour: Mid-dark green
Flower Time: late June/ early July (coastal Vancouver Island)
Preferred Soil &Watering: Moist, but well-drained, humus-rich soil of neutral to slightly acidic pH.
Other: Prune in late winter/early spring, when dormant. Generally little pruning is needed. Prune only to maintain a healthy, permanent structure. Flowers grow on previous years or current year's growth.
Native range: Japan, Korea, China
Pests and diseases: Generally pest and disease free.